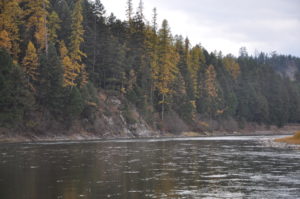 A lot of really good things are happening. Schools back in session and the summer crowds are starting to thin on the rivers. lately the weather has been cooler and brought some much needed rain. This in turn has brought out our fall mayflies in great numbers. This has brought some really nice fish to the surface. Even after many years it still amazes me how many fish you will see when the conditions are proper, compared to not so good.
Hecuba's are appearing in good numbers. You can still catch fish on a hopper or chubby early morning. And at least for the time being still some trico fishing. these bugs have been outstanding this season. Even on river where they usually don't show up.
Looking back on the season the flows hung in there for the most part. The upper Clark Fork struggled. The root did well thanks to some pretty good Painted rock release. And the Blackfoot wasn't as bad as last year. Looking forward we have another couple of months of some prime fishing. Summers are nice, but fall is "Really" good.